If you're reading this, it may be safe to assume that congratulations are in order?  You're where I found myself in 2018 … a wedding photographer who just got a positive pregnancy test.    I was so excited when I I found out that I was expecting my little one…and when I got my due date, I realized things were about to get tricky.  On top of all of that goes along with expecting a little one,  you have to navigate making sure that your clients are taken care of, making sure that you're safe, while keeping your business going at the same time.  Since I was crazy enough to shoot my last wedding 10 days before giving birth to my son, I think I'm cleared to give some advice and insight on my experience.  I hope it can help relieve any nerves you (or your clients) may be feeling at this time.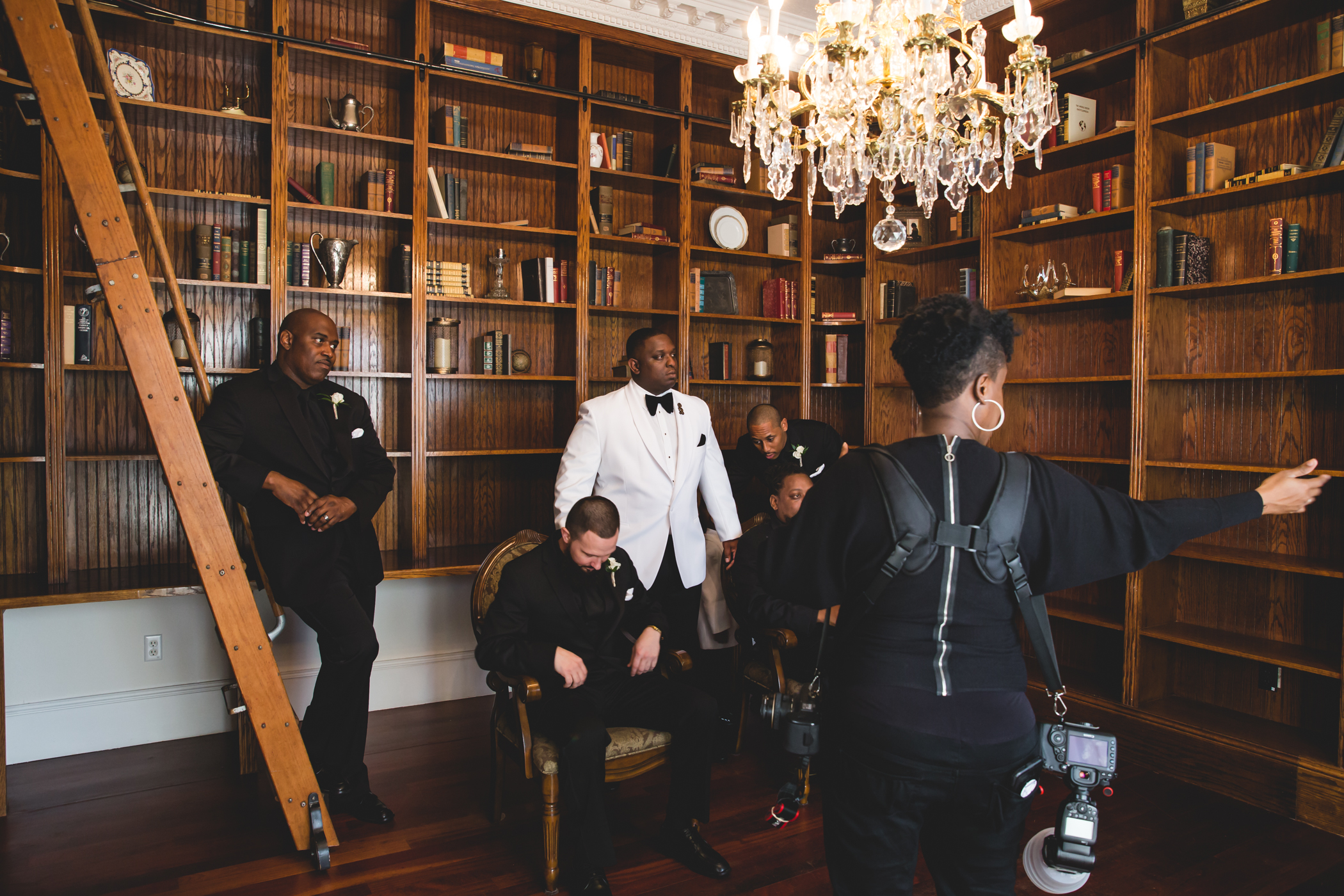 Find Photographers you trust
If you don't already have a circle of photographer friends that you can trust, work on that NOW.  To get through everything, you'll need 2nd, 3rd (and maybe primary shooters) to help cover your clients.  Luckily I had already been working with a beautiful soul, Meche Ausina Photography.  I can't express enough how thankful I am to her for helping me throughout this.   Second shooters can help with lugging all of the equipment around during weddings, helping to get shots that you could miss and most importantly, capture weddings in your absence if needed.  I seriously over-did it towards the end of my pregnancy, sometimes having 3 shooters with me.  But this gave everyone piece of mind.
Tell your clients before posting on social media
Before making a public announcement, make sure your clients know FIRST.  Mine were notified of my pregnancy before a good chunk of my friends even had a clue and that was totally intentional.   As a bride, could you imagine finding out your photographer, one of the most important vendors for your wedding day is pregnant via Instagram?  I'd personally lose it.  I google'd around and found a few templates, tinkered around.  If you need help sending your notice, here's what I ended up with:
Hi XXXXX!

I hope wedding planning is going well for you.  I'm excited to share some news.  I just found out my husband and I are expecting our second child.  So far only my family and a few closest friends know, but because of how far in advance you've been planning, I wanted to make sure you knew too.  Interestingly enough, my baby will be due approximately XXXX Days/weeks before your wedding day.

Because of the possibility that I would not be able to personally photograph your wedding, I wanted to reach out with some options:

In case of emergency, my associate photographer (along with a possible assistant) will do a wonderful job with your wedding photography at no added cost to you.  After your wedding, I will personally process all of the images so that your wedding will reflect my style.
If you would like to explore other options for capturing your wedding day, I will assist in canceling your contract and provide recommendations if you need any suggestions on photographers.

I want to thank you again for entrusting me with capturing your wedding day.  Your memories are extremely important to me and I will do everything that I can to be present.  However, if I am unable to attend your wedding, I ensure that your photographs will reflect the quality that has become  synonymous with Epiphany Image Photography.

I look forward to hearing from you soon.  Have a wonderful day.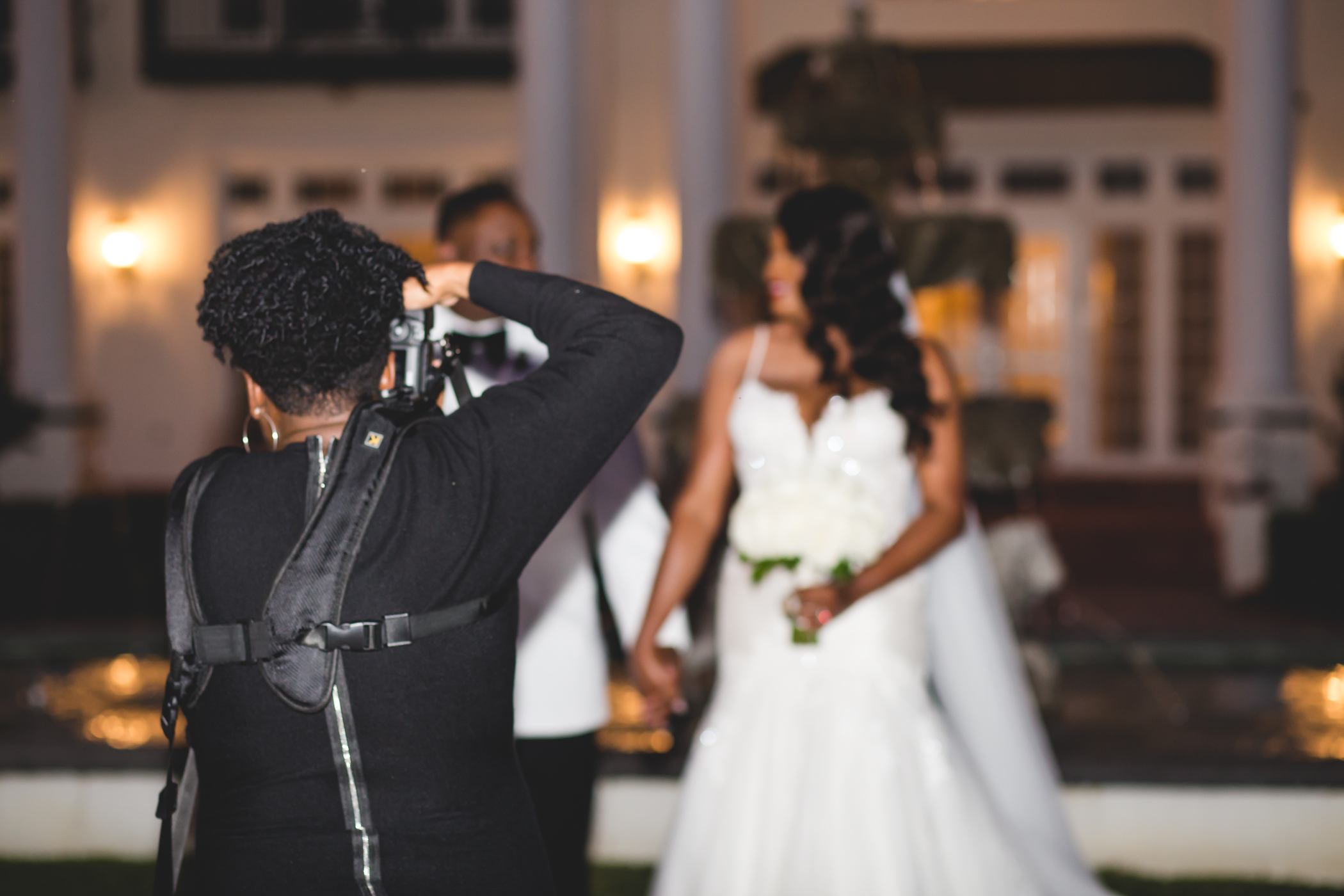 Prepare to lose contracts
…and revenue!  Thankfully, all of my brides stuck with me.  As scary as it may sound, this could be a very different situation for you.  And if that happens, don't take it personal!  When I got into this industry, I came in with the intention of bringing a positive light to one of  the most important day of my clients' lives.  I never wanted to be a source of stress or worry on an already intense situation.
With so much going on during a wedding, I didn't want my brides to also have to worry about me, my health, or the quality of the photos they would receive.  To ensure that, I personally paid second shooters and even offered full refunds to clients who did not feel comfortable having me capture their weddings.
Sidenote, this is also a great time to review your contract to ensure that things like this are covered.
Bonus
Let go of all the worry!  You (and your business) can get through this stronger than before!  When you're pregnant, there is so much out of your control.  Trust the process you've set for your team and do the best that you can.  Like I said, I captured my last wedding only 10 days before giving birth to baby Kendrick.
Overall, my experience as a pregnant wedding photographer helped me grow professionally.