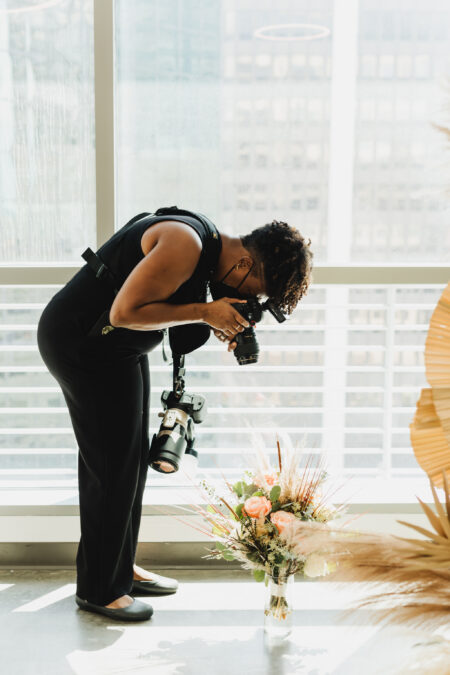 My love for photography started early. I've been the unofficial photographer for everything I can remember since high school. I was the yearbook photographer and it gave me a taste for documenting memories for myself and others.
I graduated from UCF with my degree in Information Technology and I have been working in the web hosting industry ever since. Craving a creative outlet, I picked up the camera again, shooting my very first wedding in 2012. Since then, my camera has connected me with some of the sweetest couples & families in Orlando.
As a wedding photographer, I understand that I am the vendor that spends the most time with my clients on their wedding day. With that in mind, I want to play a part in making this important day as smooth and stress free as possible all while capturing the essence of what made your wedding special.
Photography is a big part of this, but on past wedding days I've mended wedding gowns, moved furniture, made beds, assisted with placing boutineers, taught first-timers how to wear a suit, helped planners stay on time, and more.
The way I manage my business reflects my busy lifestyle, the way I would like to be treated and the experiences I have had with amazing vendors in the past. My pricing and packages are posted on my website, I have online booking, all so that I can make your planning process as easy as possible.

Film by Tyla of View House Weddings