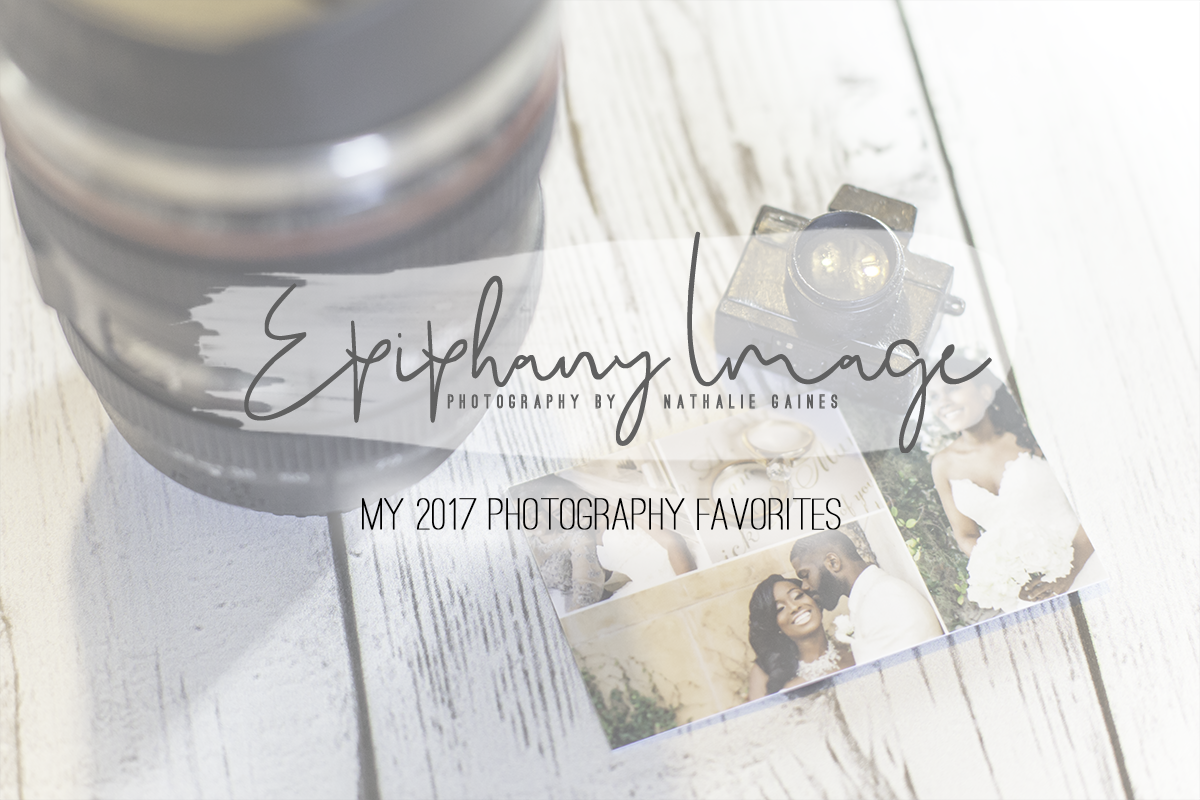 My 2017 was amazing! I hope yours was too! While reflecting on the year, I realized I wanted to share some of the things that made an impact on my photography.   The list may be short, but I promise, every single item played part in helping me capture beautiful images.  Enjoy!
Adobe Lightroom

I found Lightroom years ago, but I definitely had to start off by acknowledging this powerful tool.  Before Lightroom, I opened every image in Photoshop, edited them individually and it took forever to get through a shoot.  I had a hard time creating cohesive albums this way too.  I spent time learning more about Lightroom this year and I find myself opening up Photoshop less and less.  Lightroom saves me so much time I'll never go without it.
Crocs Women's Kadee Work Flat

I spent the first half of the year looking high and low for comfortable shoes that were dressy enough for a wedding.  I try my best to look as professional as possible while still being comfortable enough to run around on your wedding day pain-free.  Until I found these Crocs, I suffered BIG TIME!  I'd go home after a 8+ hour day on my feet feeling miserable!  Why didn't I find these shoes earlier??
Canon 70-200mm f/2.8L IS II

I WILL NEVER SHOOT ANOTHER WEDDING WITHOUT THIS LENS!  NEVERRRR!!!   This lens gives me a chance to capture close-up, emotional moments during a wedding without walking up and interrupting the ceremony.
The Unashamed Imaging Posing Guide

I stalk the wedding blogs & I look at photographs all the time for inspiration.  I have so many ideas in my head before a shoot/wedding but sometimes, my mind goes blank when I'm in front of my subjects.  Anesha created this guide for that very specific reason, and it's helped me big time.  I pull out this pocket-guide whenever I need a bailout during a shoot.  Works every time!
Education
CreativeLive.com and FStoppers.com have both been an awesome resource for for educating myself on photography, Photoshop and Lightroom.  When I asked The Hendricks for advice on were to go, they sent me to CreativeLive and I can't stress enough how much of a resource this is for creatives.  If you are interested in taking your work to the next level, please spend some time on these classes… thank me later!  FStoppers.com pushes a lot of inspiration your way…and SO MANY TUTORIALS.
The Lens Depot
Photography is an expensive habit.  I mean seriously!  This place gives me the chance to try out new lenses and cameras before buying.  I found myself at this place more than ever in 2017
As far as 2018 goes, I plan on doing some more second-shooting, collaborating with other photographers and at some point, a styled shoot (I have some ideas I want to get out of my head!).  Also, I am itching to shoot a destination wedding.  Come on man, let's go to Paris!  LOL
To my fellow photogs out there, what made an impact for you this year? What tools did you find that you can't live without?